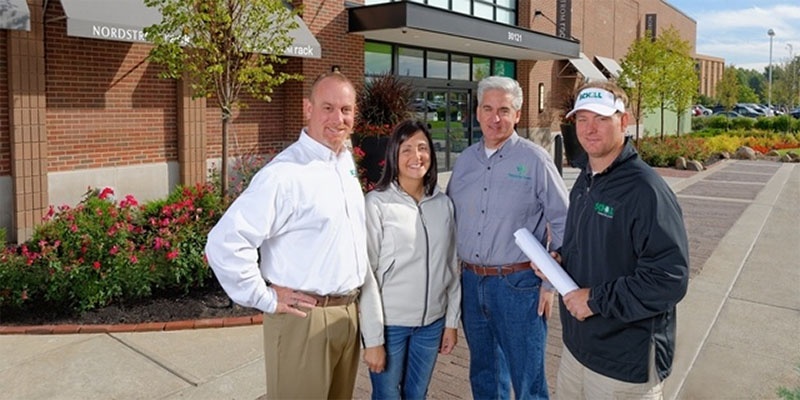 You hired a commercial grounds maintenance firm to care for your property. The contract is signed. The crew is prepared to service your Northeast Ohio landscape. But, who is responsible for ensuring quality—suggesting enhancements, managing your property like a true asset? And, what if there's a problem with the service?
The landscape provider caring for your grounds should have dedicated staff and a communication system in place to ensure quality, safety, value and return on investment.
At Schill Grounds Management, our C.A.R.E. commitment to consistency, accessibility, reliability and expertise includes getting a dedicated Client Care Specialist. This is a trusted adviser who helps create a customized landscaping plan for your property that suits your goals and budget.
Many landscape companies assign Account Managers to oversee properties. At Schill, we go deeper with a Client Care Specialist who is in constant contact with the crew servicing your grounds, your management team and our leadership.
With a dedicated Client Care Specialist, here's what you can expect: