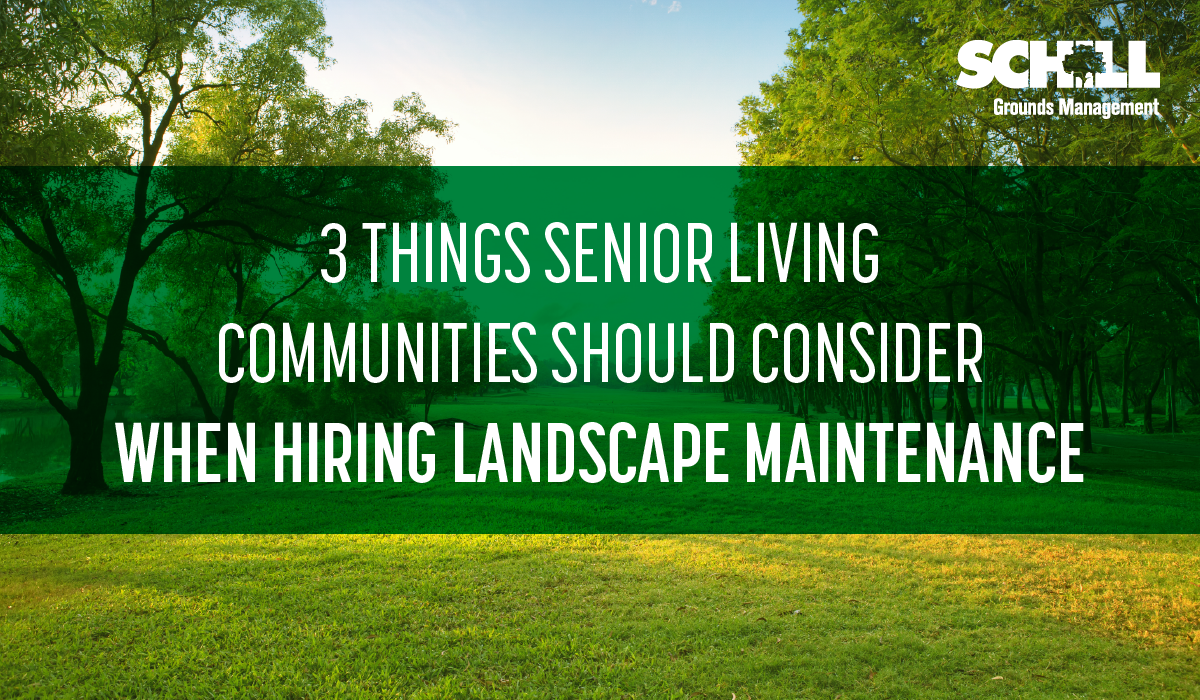 Considering landscape maintenance for your senior living community?
At Schill Grounds Management (SGM) we understand that a safe, clean and well-maintained landscape is attractive to families seeking senior living for their loved ones.
As the landscape maintenance and snow removal provider for one of the top rated independent and assisted living facilities in Ohio (St. Mary of the Woods), amongst other facilities, we have the knowledge and expertise of maintaining and preserving healthy, vibrant landscapes year-round.
To assist in your search, we've created a list of the top 3 things senior living communities should consider when hiring landscape maintenance professionals: Safety, Service and Communication. Let's get started..