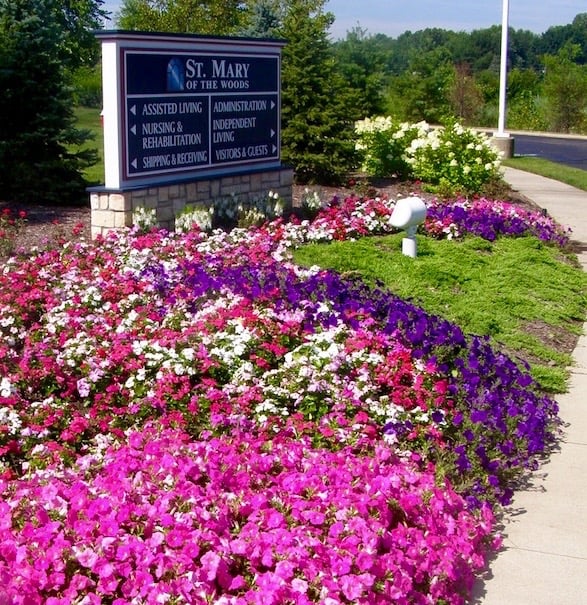 Generous seasonal displays, blooming color and attention to detail on the grounds at St. Mary of the Woods in Avon provide the type of visibility and outstanding curb appeal the upscale retirement community seeks.
This 2015 U.S. News & World Report "Best Nursing Home" winner knows that the landscaping is a reflection of what's inside the facility.
"The grounds need to be tidy, well-manicured and taken care of so visitors and prospective clients will believe we do just as good of a job inside, and that's where Schill Grounds Management comes into play," says Dave Csalos, Director of Plant Operations at St. Mary of the Woods, part of the Atrium Centers, Inc. family.