Ask the expert — that's what we did to find out more about water-saving irrigation system technology and ways to upgrade a system this spring. John Newlin, president of Quality Sprinkler Services, joins us to share ways to improve the way we water our commercial properties.

John is recognized for his expertise at the national and state levels, this year becoming the Ohio Nursery & Landscape Association (ONLA) Legislative Advocate of the Year. What we love about John is his passion for water and the way he digs deep to seek out solutions that will conserve water and protect the environment, while understanding the budget needs of clients.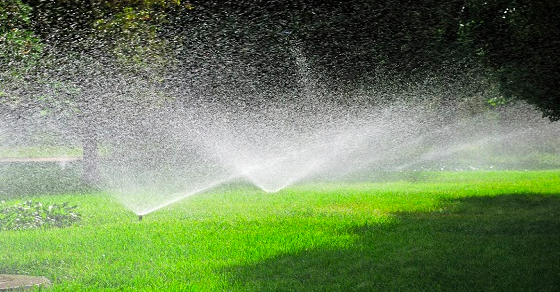 John has the amazing ability to translate technical irrigation concepts into understandable, meaningful calls to action. And his call is always: Let's find a better way. We really admire that philosophy, and that's exactly the way we operate at Schill when we consider how we can make systems — like irrigation — work smarter and more sustainable.
3 Irrigation System Upgrades For Commercial Properties
We talked to John this week about spring irrigation upgrades that commercial property owners in Northern Ohio should consider. Here, he addresses three irrigation to-dos to tackle now: a system audit, water-saving products and an irrigation system retrofit.
Irrigation System Audit
Start off spring with a complete irrigation system audit — an assessment of the system and its components. Think of this like your annual physical at the doctor's office. During the audit we look at irrigation zoning and how much coverage your system is actually providing. We use GPS to determine the location of spray heads and valves.
The irrigation system audit is all about taking stock of what's there and what's missing, then identifying the gaps so we can address those.
Introduce Water-Saving Products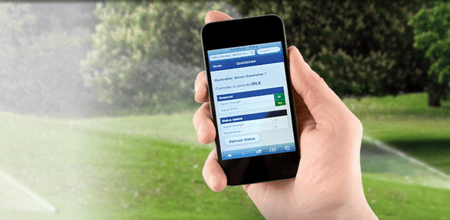 There are a lot of ideas about irrigation systems and the best way to water a property. And with technology, those ideas are rapidly changing, which is why it's a good idea to involve an expert in the field who can identify ways to improve your system using today's water-saving products.
For example, typical irrigation systems can put down too much water for the soil we have here in Northern Ohio. The result is water runoff, which is a waste of a natural resource and drives up your water bill. Meanwhile, that water leaches fertilizer into major waterways, and the net result of this activity over time is damage to Lake Erie from toxic algae blooms that threaten our water supply.
Smart irrigation systems are one way to help control water runoff and the leaching of fertilizer into our waterways. Commercial irrigation systems that have pressure-compensated heads and low-precipitation heads water slowly. This gives soil time to absorb the moisture, preventing runoff.
Other technologies that save water include smart controllers that read solar radiation, temperature and rainfall. It's like having a dedicated Doppler weather center on-site, and the beauty is these controllers have a soak-and-cycle feature and smart sensors that send information back to the controller and "tell" it how much to water the property. All of this happens automatically, eliminating human error from the control system.
Currently in beta testing are controllers that have off-site monitoring and correction capabilities. This will allow us to observe the system while off-site and make adjustments without setting foot on the property.
Retrofit Your Irrigation System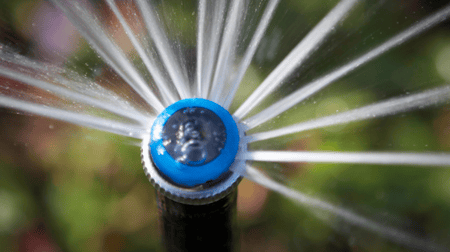 We're talking renovation, not complete overhaul, and that's good news to most commercial property owners, who want to make the most of the irrigation system they've got.
Retrofitting is a wise way to update your irrigation system and include the latest technologies without doing a tear-out. The update might include installing a smart controller or changing out spray heads to the new water-saving products, like low-precipitation heads.
Following a complete system audit, we identify ways to improve your irrigation system during a retrofit so you can make the most of your system and your budget.
Jumpstart Water Savings This Spring
Irrigation expert John Newlin shared three effective strategies for improving your commercial property's irrigation system this spring, beginning with a physical system audit to identify any leaks, faulty equipment or water coverage issues. Then, by introducing water-saving products and retrofitting your irrigation system to include newer technologies you can do your part to conserve water, prevent toxic runoff from entering our waterways, and also save money as you use water more mindfully.
Let's talk more about how to improve your water management program by tuning up your commercial irrigation system this spring. Call us any time at (440) 327-3030, or fill out this simple contact form and we'll get in touch with you.