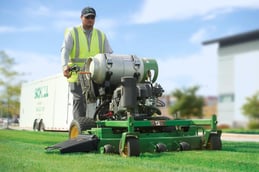 It's that time of year again. You're thinking about changing your property management provider and you're collecting bids.
Maybe you're compiling them to submit them to a board of advisers or trustees for review, or maybe you're just doing your due diligence to make sure that your property is getting the best value.
Over the years, we've heard from a lot of property managers that comparing bids from prospective vendors is one of the most difficult and time-consuming things they have to do. Unfortunately, comparing landscaping contracts is often not any easier, as bids differ depending on the scope of work and service offered.
Beyond the ins and outs of what's included in your contract, it's also important to make sure (to the best of your abilities) that, when choosing a landscaping company, you choose a company that's going to do the work to your satisfaction. But what's the best way to make sure you'll be happy with a company? What are the most important things to look for?
At Schill Grounds Management, we use several key performance indicators (KPIs) to measure customer satisfaction.
Properties Served
Schill Grounds Management provides award-winning professional property management services year-round for hundreds of homeowners associations, senior living centers, office parks, and retail properties in Northern Ohio. Our Sandusky, North Ridgeville, and Middleburg Heights locations send crews everywhere from Port Clinton and Fremont to Cleveland and Akron.
Request Fulfillment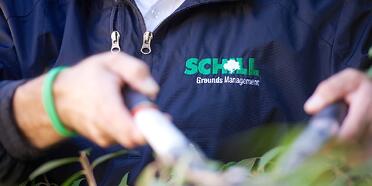 Those hundreds of properties generate over thousands of service requests for snow removal and ice control, enhancements, and landscape maintenance every year, and we ensure each property's maintenance work is done correctly and on time, every time — tardiness is our pet peeve.
Customer Experience Score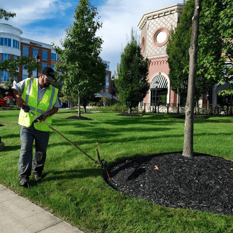 In addition to our fulfillment score, we also use our average customer rating and customer retention rate to measure how happy our customers are. Whenever customers bring issues to our attention, we track them in our system to ensure that our operations managers and zone supervisors address them in a time-efficient manner.
We make it a point to always either fully resolve issues or have a plan in place with each client to resolve issues by the end of the business day. We call this the Sundown Rule.
Customer Retention
As the years pass, our customers' needs change, but we're happy to say that a majority of the properties we serve choose to stay with us year-round because we:
We've used these characteristics to guide our customer service philosophy. Through our proactive C.A.R.E. commitment — Consistency, Accessibility, Reliability, and Expertise — we promise to go beyond what's required and deliver more than expected in every client interaction.
We Take Your Satisfaction Seriously
Don't settle for a contractor who doesn't invest in your happiness. As one of the best landscaping companies in Northern Ohio, we're committed to environmentally responsible solutions that improve the environment you create for your tenants, shoppers, employees, or residents.
From incorporating industry best practices to using sustainable materials, we're your go-to resource for all of your property management needs.