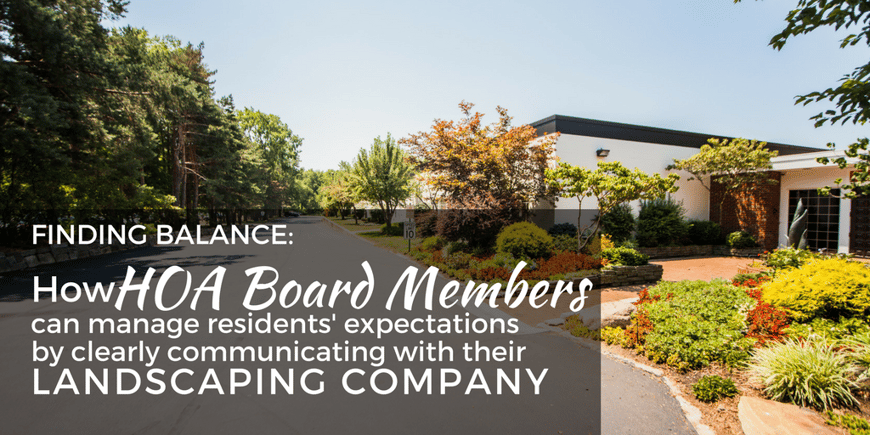 At Schill, we recognize that managing expectations is critical for effectively communicating with grounds management providers. That's why we have systems for transparency in place — we basically give clients a backstage pass to our operations — and hire trained professionals who dig deep to learn what our customers want and need we generate bids. After all, accurate bidding and an established communication plan are the keys to delivering landscaping services that meet standards.
To maintain a positive, productive working relationship, we believe that you've got to manage expectations from every perspective: what property managers want, what homeowners' association (HOA) boards demand, and what residents desire.
So, what exactly does "managing expectations" mean when you're talking about HOA landscape maintenance?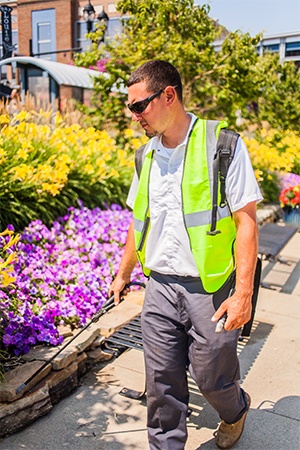 For one, it means laying out the rules of the game so everyone understands how to play, and what behavior could result in a penalty, or a win. It means going beyond generalities by asking questions to gather information.
How will the property be mowed (ride-on or walk-behind equipment)? How will shrubs be pruned (by hand or with hedge trimmers)? What will happen with fall and spring cleanup debris? What happens when we spot weeds?
Every detail matters.
Managing expectations also means managing risk: vetting potential problems and discussing how those tough situations will be handled in advance.
Effective communication is a two-way street involving the grounds manager and landscape professional.
Here are five strategies for communicating with your grounds maintenance provider so that everyone gets expectations met, and everyone walks away happy.
Rules of Engagement: Laying Out How (and How Often) to Communicate
We are bombarded with information every day. How do you prefer to communicate with your grounds management provider?
Decide how you want us to contact you: via text message, voicemail/phone, e-mail or in person? Also, decide how often you expect landscape updates and information from your grounds management provider: several times per week, a couple meetings per month? The frequency of communication typically depends on the scope of the landscape maintenance job — and, of course, expectations.
Schill customers can log into our client portal and submit service requests, requests for proposals and messages about issues they spot on their properties. Then, they can track the progress of their request.
We can be sure that no request will slip through the cracks when it is filed on our online portal. Requests are expedited efficiently, and Schill team members that are responsible for fulfilling the request are immediately alerted of the online submission. It also ensures tasks are being managed in a timely manner.
Complete transparency helps property managers, who are accountable to boards and residents, communicate the status of landscape maintenance tasks. Our clients love the access they gain to our operations. They have a 24/7 backstage pass.
Schill's Take: Set the communications parameters when the contract is signed and you'll avoid misunderstandings (or missed calls) that can snowball into major issues.
Stakeholder ID: Deciding Who's Involved in Meetings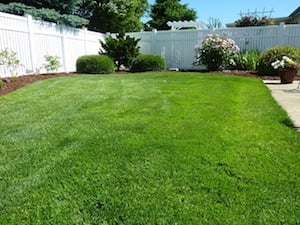 At Schill, we have a diverse client base in the retail, commercial and HOA sectors with a full range of stakeholders interested in the landscape. On some accounts, our direct contact is the property owner. On others, we communicate with a management company, facilities manager or property manager. We may report to all of the above.
What's important is that your grounds management provider knows who the decision makers are and who must be involved in our communications. When meetings are organized, who must be present at the table?
Schill's Take: Define all parties involved before the contract is executed to be sure all stakeholders' expectations have been expressed.
The Revolving Door: Educating New Board Members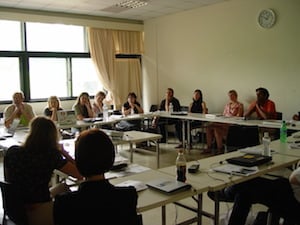 HOA board members often fill their role for a couple of years, and then they resign and turn their seats over to a fresh face. This introduces a new stakeholder to the grounds maintenance picture.
At Schill, we work closely with property managers, HOA boards and key personnel involved in decisions centered on their landscape maintenance and winter services. We develop long-term relationships with these individuals. And when there is a changing of the guard, we communicate the expectations set by the board.
At the same time, we expect that board members share communication protocols and landscape maintenance standards (and the contract details) with new members so they understand our role on their site.
Schill's Take: We can avoid miscommunications when property managers, board members, and the grounds management provider all understand their respective roles: who does what, when and how.
Details, Details: Going Beyond Basic Service Descriptions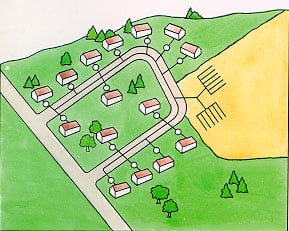 Many landscape maintenance contracts are practically standardized. They include broad landscape service descriptions: mowing maintenance, snow removal, spring and fall cleanup, pruning.
At Schill, we spend time asking lots of questions before we generate a proposal. We want to know how property managers expect a landscape maintenance task to be done. For example, we learned on one property that residents disliked the sound of our hedge trimmers and preferred that shrubs were pruned using hand clippers. This is not a problem — if we can build this information into the contract and plan for the extra time required to perform pruning manually. Again, it's all about managing expectations.
On the same note, we perform mowing services for a client who later specified that ride-on mowers were not allowed on the grounds. They preferred that our crews using walk-behind mowers. Again, it's no problem for us — we have the equipment and crews to perform tasks up to clients' standards — but we need this information before creating a bid because the change in mowing technique impacts labor hours on the property and, ultimately, the property manager's budget.
Schill's Take: If a grounds maintenance provider delivers a contract that lays out services in general terms, ask the landscape company to go back to the drawing board. Provide detailed information concerning exactly how you want services performed. Don't assume the company will do it your way.
Set High Standards: Call Schill
You hold high expectations for the appearance of your HOA landscaping and want a grounds management provider who shares your goals. You deserve a firm that can deliver on the promises that you, as a property manager, make to board members, residents and other stakeholders.
They want an attractive, well-maintained landscape—and you hire a grounds management provider to deliver.
Let's talk more about how to vet a commercial landscape maintenance firm, and why managing expectations is critical for a positive experience. Give us a call any time at (440) 327-3030 — or fill out our simple contact form and we'll get in touch with you!