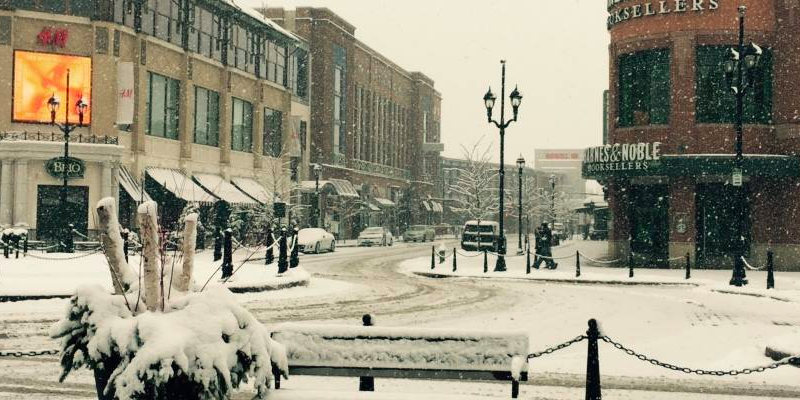 The Crocker Park lifestyle center is a "city" that rarely sleeps. It's a fast-paced business district with retailers, restaurateurs and corporations. It's also home for residents who dwell in the loft spaces and brownstone-esque townhouses.
The 75-plus acre destination for shopping, dining, living, working and playing is in a state of constant development, especially today as new phase of Crocker Park takes shape along with construction for the American Greetings headquarters.
There is a period of roughly three hours from 2 to 5 a.m. when Crocker Park could be considered "closed," though that window does not take into account sleepy residents who do not want to hear commercial snow removal equipment scraping across the parking garages.
"By far the greatest obstacle at Crocker Park is that, as a landscaper, you're dealing with three different types of customers in one area," says Jason Dickey, director of operations at Schill Grounds Management. "You've got businesses that are open Monday through Friday from 7 a.m. to 5 p.m., and a retail segment, along with restaurants and bars, some of which are open until 2 a.m. The property is constantly open."
But property maintenance must go on, while customers shop, residents sleep and businesses operate.