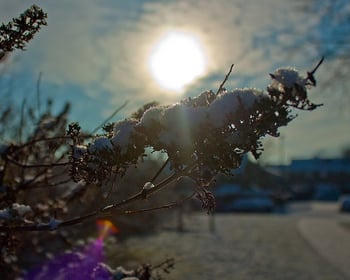 You wouldn't go outdoors in below-freezing weather without wearing the proper gear. Come to think of it, the plants in your commercial landscaping could use a little protection from the elements, as well.
Northeast Ohio has experienced near record snowfall and frigid temperatures the past few winters, and though we enjoyed a balmy October and early November, it's time to face reality: Cold is coming. Now is time to prepare your landscape for the inevitable.
Trees and shrubs are especially vulnerable to winter damage. And, plants in unprotected areas that are subject to wind gusts can take a beating.
Don't get (winter) burned this winter. Here are five ways to prevent winter damage to your commercial landscaping in Northeast Ohio.
Mulch Landscape Beds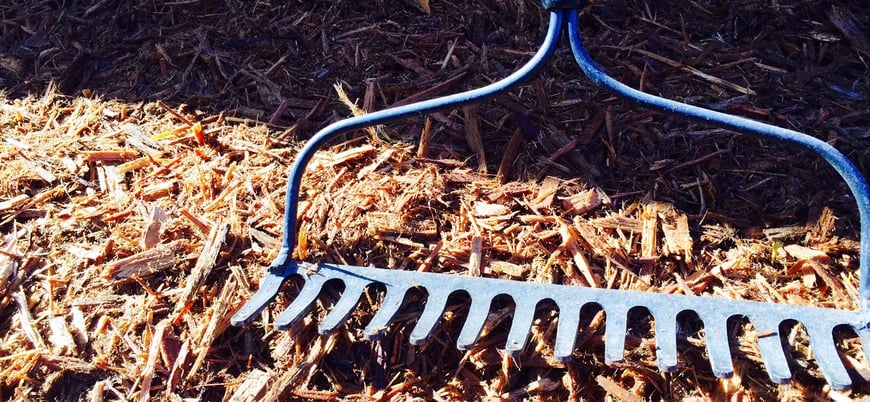 Mulch can wear away during fall clean-up, with leaf blowers and manual raking to clean out beds. And, you expect a certain amount of mulch "erosion" during the course of the year.
If your beds are looking bare in the mulch department, consider laying down 2 to 3 inches to help lock in moisture, regulate soil temperature and protect plant roots during winter.
Ongoing freeze-thaw activity that occurs in winter can take a toll on young plants, and mulch acts like an insulating blanket, softening the impact of fluctuating temperatures.
Provide Plants With Plenty of Moisture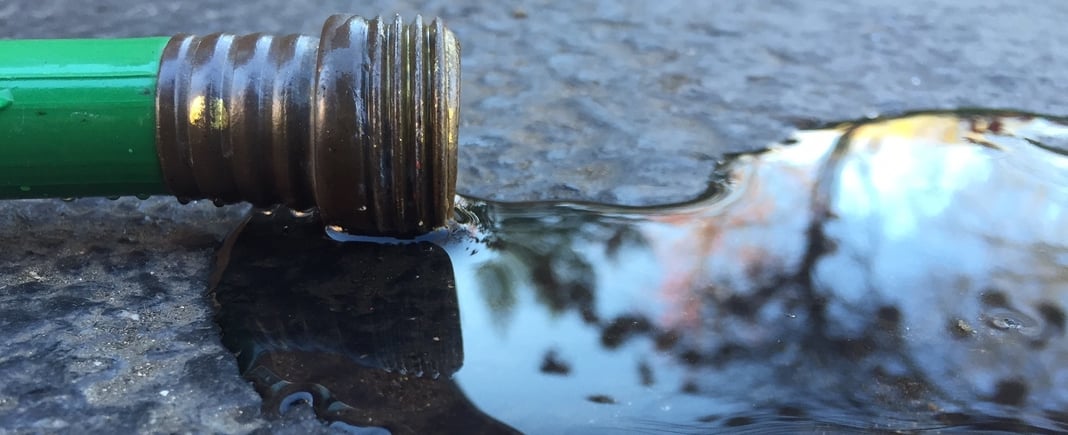 In fall when temperatures drop and the ground is not so dry, we tend to neglect watering or shut off irrigation systems completely. Continue watering weekly through fall until the ground freezes regularly.
This will ensure that plants go into the cold winter healthy rather than compromised from the stress of not quite enough moisture.
The good news about fall watering is the moisture stays in soil longer because it is not being evaporated by summer heat. So the little watering work you do before winter can go a long way.
Wrap Shrubs To Stop Windburn

Burlap sheets can protect vulnerable shrubs from winter burn caused from freezing temperatures and wind.
While you probably will avoid wrapping plants in entrance areas or high-visibility spots on your commercial property—we urge you to consider plant health first. You want to protect your landscape investment, and you can bet the plants (and burlap covers) will be covered by snow for much of the winter. So you won't have to worry too much about appearances.
We definitely recommend burlapping shrubs that were just planted in fall, and plants that are in exposed areas that get a lot of wind. The burlap and supporting stakes will provide protection and stability.
Your commercial landscaper should know where the wind tunnels are on your property and advise which plants could use this extra protection.
Spray Plants With An Anti-Desiccant
Some plants like boxwood, azalea, arborvitae, juniper, pine and rose are especially susceptible to winter burn. This is especially true if they were parched going into winter. (Another reason why we recommend watering weekly through fall.) Anti-desiccants are spray-on products made of polymers or natural substances like pine oil. They coat foliage with a waxy protective layer, slowing down moisture loss and protecting plants from winter burn.
Anti-desiccants gradually wear off, so time the application right before regular freezing but not too early. You can expect these products to last a few months.
Protect Your Lawn: Finish Fall Clean-Up

We urge you to finish that fall clean-up—don't wait until spring to remove leaves from your lawn. Leaves prevent sunlight from reaching your grass' roots, and trap in moisture from snow. The result can be dead areas of your lawn come spring.
Snow mold is common in Northeast Ohio, and allowing leaves to sit on the lawn all winter could exacerbate this disease. The last thing you want to wake up to in spring is a costly lawn renovation.
You Hibernate, We'll Keep Your Commercial Property Safe & Healthy
Winter in Northeast Ohio means snow and ice. Schill will protect your commercial landscape investment, and we'll keep your grounds safe and clear because we care for clients' properties through the seasons. As you prepare for winter, be sure you hire the best contractor for the job. (Check out this handy guide.)
Let's talk more about the small steps you can take now to make sure your Ohio landscape sustains winter. Contact us any time at 440.327.3030, or fill out this simple contact form and we'll get in touch with you.
Images: Rose bushes in burlap, Snow on branch