FREE E-Book: Learn Everything You Need To Know About Hiring A Great Snow Removal Company!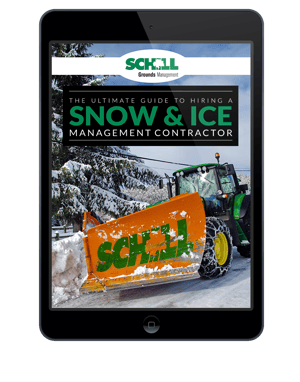 The process of hiring any service provider can be complex and challenging — but when it comes to snow and ice on your commercial property, the stakes are even higher. A contractor that cuts corners or doesn't hold up its contractual obligations can mean unsafe conditions on your property or even a slip-and-fall lawsuit waiting o happen.
Learn the right questions to ask and how to select the right winter service partner in Schill's FREE e-book, the Guide To Hiring A Snow & Ice Management Contractor.
This FREE guide will help you…
Set expectations for your snow and ice removal contractor
Develop a list of questions to ask while interviewing
Identify red flags to watch for
Communicate with your snow and ice removal partner
Want to keep your property safe this winter?
Check out our comprehensive list of commercial snow removal tips for property managers.