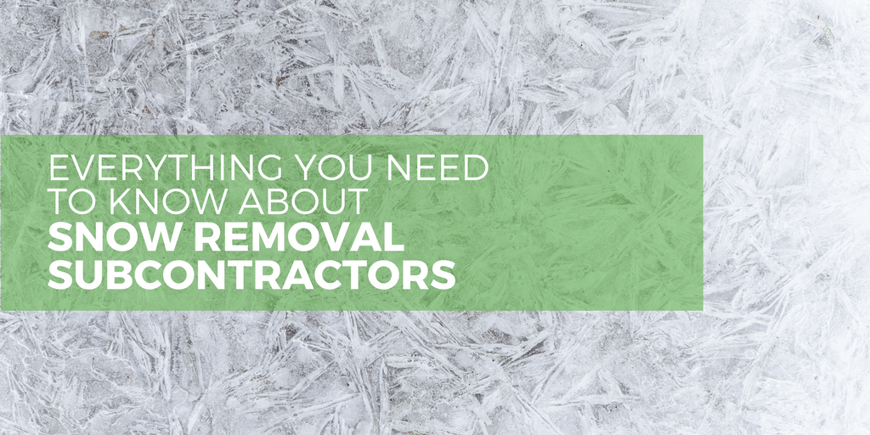 Winter is coming, and the Schill team is busy getting prepared for whatever may come. Part of that preparation means partnering with other great companies in the area to make sure that we have the equipment and labor force to tackle winter weather the right way.
Over the past 25 years, we've spent hundreds of hours training our crews in how to work safely and efficiently in the battle against snow and ice. And every year, we incorporate subcontractors into our team to bolster our numbers and allow us to work with a wide variety of equipment. While this is practiced by larger companies all throughout the snow removal industry, we know that many property managers and owners don't know why we use them and can even be fearful that their level of service will be affected when we bring additional partners on board in the winter. So, we wrote this article to help clear up some common misconceptions.
Why the Industry Uses Subcontractors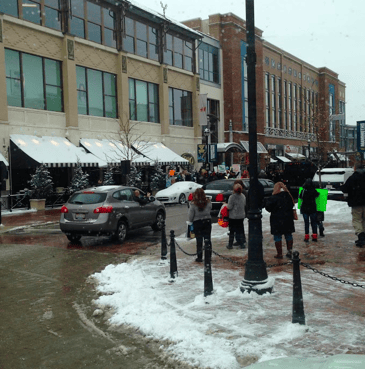 Some properties will require more trucks to plow, while others with more walkable space like sidewalks, ramps, stairs and paved walkways may require smaller equipment.
Every season brings new challenges, and partnering with companies that have access to different types of specialized equipment helps us to be prepared for whatever winter brings.
During the landscaping season, there are times when we partner with other companies help take care of issues and special requests on the properties we service. no one is surprised when partner with irrigation professionals to help with an install, or when we work with concrete contractors to build complex structures like patios and hardscapes. So why then are people taken aback by subcontractors for snow?
Preparation = Safety
We have plowing routes in the winter and mowing routes during the growing season, but the way we go about completing those routes is very different. Mowing is repetitive and happens on a schedule. Each of our locations can service our 100+ properties several times per season with about thirty trucks.
But when a snow storm hits, our crews need to be prepared to service every single property immediately. And fast.
Preparation is everything. There are no do overs for a snow storm, so things have to be done right the first time. This means that it takes much more labor and equipment to service the same number of customers in an efficient manner. Furthermore, having smaller routes per vehicle means that our crews can circle back and service the same properties again the same day if snow fall is particularly heavy. All of this requires many more bodies on the ground, and that's what the snow partners help us accomplish.
Using snow removal subcontractors also helps us keep costs down, which we pass on to our customers. Leveraging equipment from other people means that we don't have to buy equipment that someone already owns. And using equipment that otherwise might not be used during the winter helps other local business owners. The customer benefits, the snow removal company benefits, and the subcontractor benefits. It's a win-win-win.
Need to know more about commercial snow removal?
Check out our comprehensive guide for property managers and owners
All subcontractors are not created equally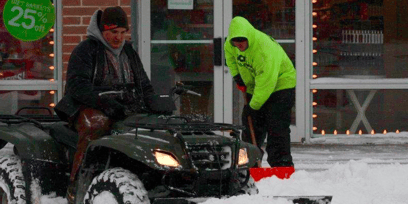 We get it. When you hire a company, you expect that they'll be the ones servicing your property. And unfortunately, some snow removal companies have a reputation for passing off contracts to other companies when they can't handle the workload themselves, essentially walking away from their responsibilities. This doesn't happen at Schill. We partner with other companies (some of which have been subcontracting with us for over 15 years), who we make sure are trained properly and follow the highest standards in the industry.
Your service level shouldn't change when snow subcontractors come into play.
The Schill team strives to provide quality service for all of the properties we manage, which means that everyone who works for us knows how to keep your streets, sidewalks, and parking areas as safe as possible.
How does a good company use subcontractors?
Subcontractors don't manage your property. We do.
If you partner with Schill this winter, you'll still see our trucks and our supervisors making sure that you're getting the service you deserve. And honestly, that's how every decent snow removal company should handle their snow subcontractors. Here, we personally observe all the crews and monitor their efficiency and follow up with all requests you make or issues that you report.
How we find and vet our snow partners
Between our intensive snow training, the initial interviews, and reviewing the references of potential subcontractors, it quickly becomes clear who does and who doesn't have the makings of a good partner. The Schill team only works with companies with excellent reputations who can work safely and efficiently.
Furthermore, we make sure that every business we partner with has the same level of insurance as we do. This protects us as the second party as well as our clients from many legal vulnerabilities.
Accessibility is another important factor when it comes to finding a snow removal subcontractor. When we look for partners, we want to find companies that are located near the properties we serve. When a snow storm hits, our crews must be able to be on site within a reasonable amount of time to keep our properties safe. So, even though we do work from Port Clinton to Cleveland and beyond, we're not going to hire a snow subcontractor located in the east side of Cleveland to work on the west side.
Trust the Schill Team and Our Partners
"Subcontractor" is not a bad word in any industry. A good snow removal company will make sure that your property is getting the service it deserves, no matter who they hire to help do the work. If you need help finding the best commercial snow removal contractor in your area, check out our FREE guide below. It has everything you need to know about what to look for in a great company, as well as some red flags to look for that tell you when to stay away.
Schill is currently #1 in the country for the number of employees with certifications from the Accredited Snow Contractors Association, and was only the second company in the entire state of Ohio to become ISO certified. If you're located in the Cleveland or Northeast Ohio area, we'd love to talk to you about the best snow and ice solutions for your property.
If you have an interest in partnering with us this winter as a subcontractor, please contact us by filling out this form.