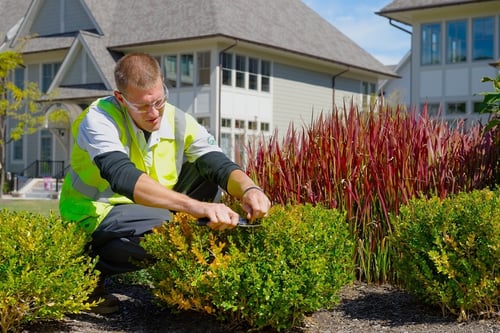 Schill Grounds Management is Northern Ohio's leader in sustainable practices that help protect the environment.
From propane-powered mowers to bio-nutritional fertilizers to green waste recycling, we have made a pioneering commitment to commercial grounds management solutions that are cleaner, safer, and cost-neutral. We can help you develop a site maintenance plan that outlines long-term strategies and short-term actions to achieve sustainable maintenance goals. Contact us to begin with spring clean up landscaping that gets your property ready to look beautiful throughout the season.
Protecting Our Community and Our Planet
Schill is a local, family-owned company with deep roots in Lorain County and Northeast Ohio. We grew up near the shores of Lake Erie. We're raising our families here. We care about protecting our community, your property, and our planet. We are proud to have clients who share our commitment to the environment, including many LEED-certified properties.
When you partner with Schill, you can improve the quality of your outdoor environment and create healthy community spaces that boost the value and appeal of your commercial property – without increasing your costs.
"Schill's green initiative is key for us. We have a LEED facility on our property and we're always trying to push towards sustainability, because that's what the public wants us to do."

- Krista Hermes, Assistant Operations Manager, Crocker Park