Landscaping for Drought Conditions During the Summer Months
As a thought leader in the commercial landscaping industry, Schill Grounds Management (SGM) aims to spread awareness regarding all things industry related. Sharing knowledge helps both property owners and industry professionals alike stay ahead of the game when it comes to grounds management.
This week we wanted to focus on this summer's irregular weather conditions, how the drought conditions affect turf/plant conditions and what property owners and the SGM team can do to beat the heat together.
In recent weeks, Northeast Ohio has been strongly affected by what experts are calling a summer drought. According to US Climate Data, on average in June, Northeast Ohio receives 3.43" of rain, but this past June only received 0.51". The drought that the Midwest is experiencing is a direct result from the El Niño that occurred over the winter months, which in turn translates to a dryer and warmer summer and fall.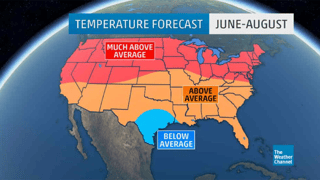 Staying ahead of the drought means that we need to be able to identify early signs of stress that turf and plants show. A list of some visible side effects SGM looks for and property owners can too is listed below:
Browning/Thinning Lawn (if browning in certain spots this may be a result of hot spots and/or poor irrigation)
Increased sprouting of weeds
Plants start drooping/losing leaves and petals
No plant growth
Plants are losing color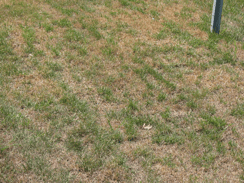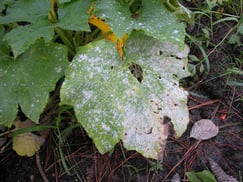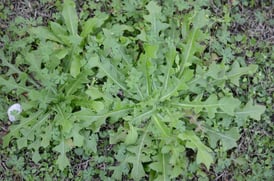 Our SGM Client Care Specialist team and our Crew members are actively auditing our customers properties several times a week. As for the weekly maintenance, our crews are taking necessary precautions to ensure we do not over stress the turf and plants. Here is a list of a few things we are doing to help the turf during these harsh weather conditions:
Raising the mower deck height
Keeping blades sharp (A quick and sharp cut will lessen the chance of damaging the blades thus leaving the turf more susceptible to disease)
Reducing mowing intervals (The frequency of mowing has an impact on the speed at which the lawn will dry out)
Changing mowing pattern directions
Offering Irrigation services with a free consultation
The summer months can be hard on landscaping, but with proactive planning, consistent maintenance, and continuous examination the SGM team will continue to deliver our promise of exceptional customer service and maintenance solutions.
If you notice any of the signs above and have any questions about landscaping for drought conditions, or would like a free and timely diagnosis of your property please contact Schill Grounds Management, by giving us a call at
(440)-327-3030 or visit our Facebook and Twitter.
Don't try to take on the heat alone, plant and turf life can be very difficult to bring back if taken care of the wrong way. We look forward to taking care of your property needs as well as becoming your trusted advisor.