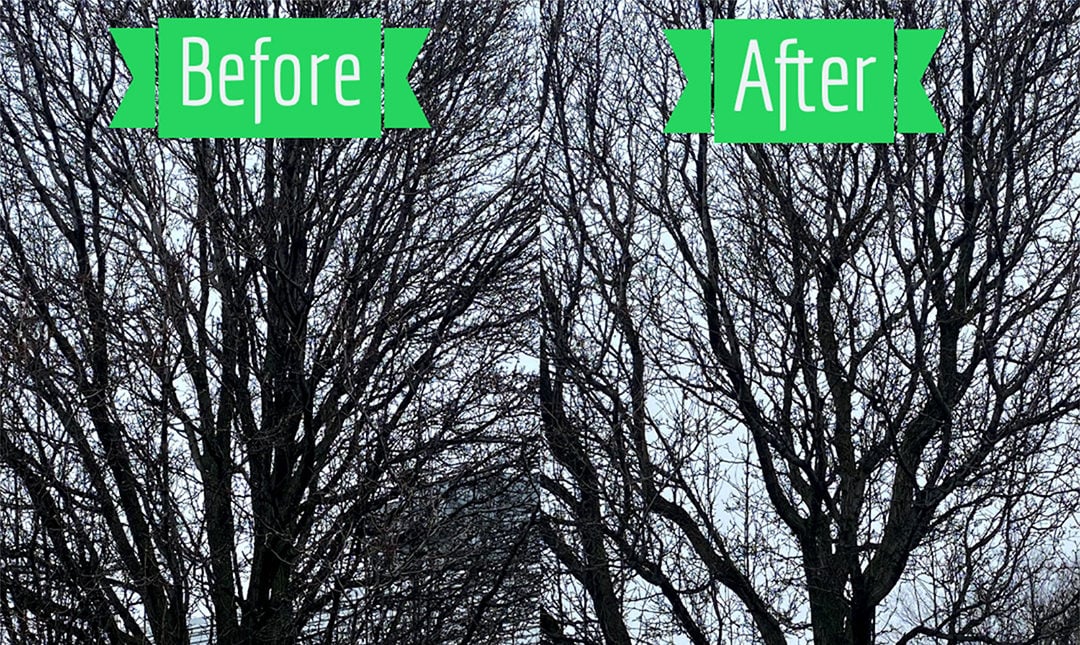 Dormant pruning is routine pruning maintenance that should be performed during late fall and winter when the shrub or tree is not actively growing. This type of pruning is important for multiple reasons.
Dormant pruning removes:
Dead or broken branches. These branches can create hazards as they break away and fall from the tree.
Improper, and old growth branches to create room for new growth.
Crossing and rubbing branches are removed as these can create wounds in other branches.
How does dormant pruning help the plant?
Creates a less dense tree or shrub which will allow for more light penetration to the inside of the plant.
Winter dormant pruning puts less stress on the trees and helps prevent the spread of pests, and diseases. (Most pest and diseases are dormant during this time period. )
Results in new growth in Spring that will have plenty of time to adapt to the harsh Summer temperatures.
Crown reductions can also be completed to reduce the overall size and shape of the tree or shrub.
Why should I have my shrubs and trees dormant pruned?
Health and longevity of the plant.
Reduce replacements throughout the year due to size or health
Open up areas hidden by larger plants such as windows, window wells, and walking paths.
Create space between other shrubs to allow for a healthier landscape.
Improve the look of your property and landscape.
Have you had a proposal for dormant pruning on your property yet?