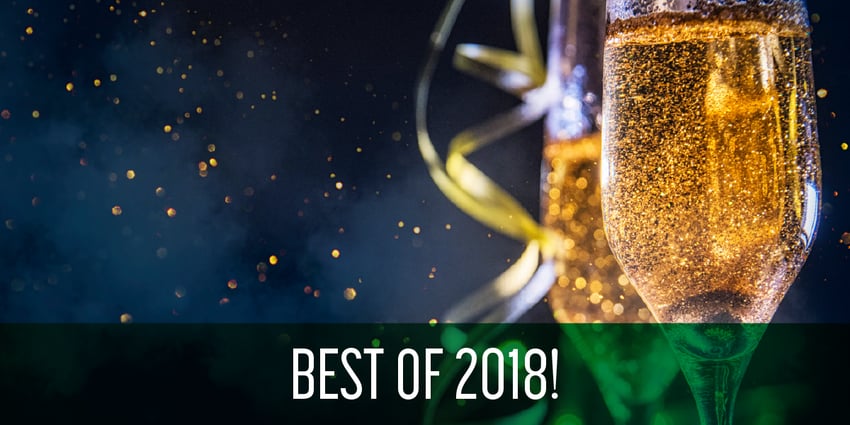 2018 has undoubtedly been an exciting year for Schill Grounds Management. We celebrated our 25th anniversary in business and we couldn't be more proud. We welcomed new additions to our staff and we're excited to service new clientele.
We're also proud to have been recognized for significant achievements within the landscaping and snow removal industry this year. It's been a year of growth and excitement and we can't wait to see what next year has in store for us.
Here is our Best Moments of 2018!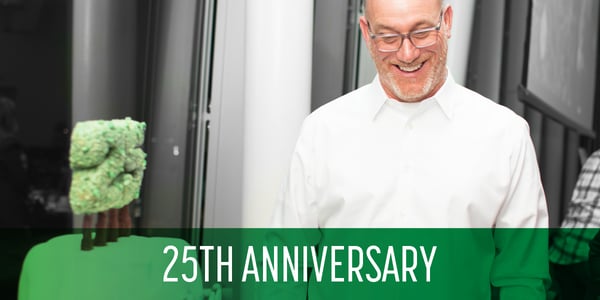 What a journey it's been. Starting in 1993, we had no clue the type of impact we'd be able to have in the lives of others, our communities and all throughout northern Ohio. We wanted to celebrate 25 years in business with those that helped us get here; our staff, our clients and our community. We gave back in a number of ways and of course threw a big party. We are blessed and grateful to have come this far and have no intention of slowing down anytime soon!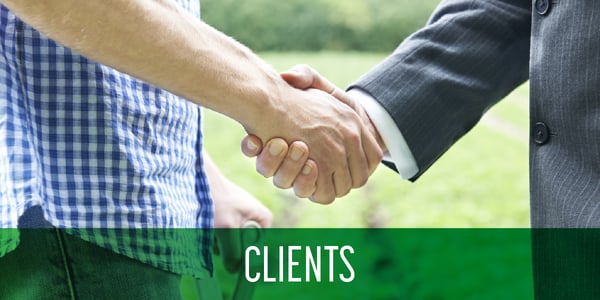 Our clients are who allow us to go out everyday and keep properties clean and maintained spring – summer, and safe during cold weather months. This year, thanks to the hard work of our new business development manager Kristen Roberts, we were fortunate to have welcomed one of our largest clients in the history of SGM for landscape maintenance, annual flower and snow removal services with Pioneer Ridge.
We were also selected out of a list of well known service providers, for one of our longest tenured contracts in the history of Schill with University Hospitals, servicing their 11 westside facilities for landscape maintenance and snow and ice removal. We are very pleased with these new partnerships and excited to service their properties.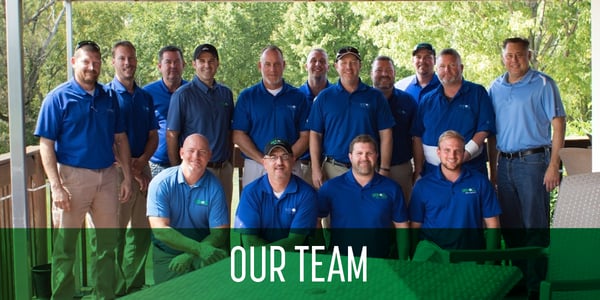 From the very beginning, SGM has always wanted to deliver an Extraordinary Experience to our clients and our team. Extraordinary experiences ultimately derive from extraordinary people immersed into an extraordinary culture.
That's why we are extremely selective during our hiring process to make sure that whoever joins our team, is a great fit for our culture. This year we were fortunate enough to add an amazing group of talent to the SGM family with more than 30 new hires combined to our office and field staff.
New hires include Kristen Roberts (business development), Megan Pettibone (HR), Alex Price (Marketing), Tanya Shephard (account management), Frederick Tufts (client care specialist), Mary Poorman (accounts receivable) and a host of other talented individuals, including our incredible H2B workers, that helped make 2018 an amazing year.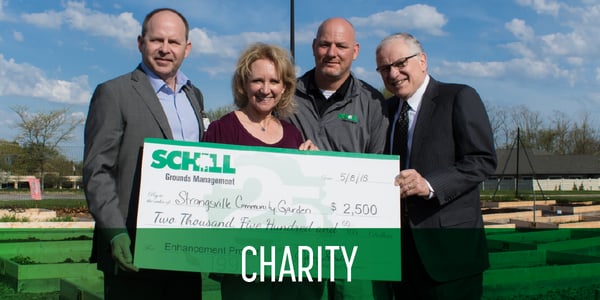 Giving back and contributing to the community has always been one of our core fundamentals. This year we were able to begin 250 hours of community service, award $2500 to two enhancement projects (The Village Project and Strongsville Community Garden), launch our Leadership and Entrepreneurial Spirit Scholarship as well as donate 25 hams to families for the holidays and $25 to Easter seals on behalf of 25 clients.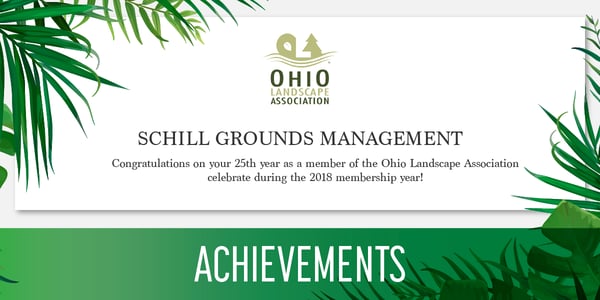 Select team members were LIC nationally certified (Keith Clapper, Garry Porter, Bruce Lender), 35 crew members were ASCA certified in addition to being able to hire back our H2B workers.We were also awarded the Top 100 Snow Leadership Award for the 5th time in 8 years as well as recognized for our 25-year membership of the Ohio Landscape Association.
What an incredible year! We are incredibly thankful for our families, our team, our clients and community that helped make 2018 one of the best years in Schill Grounds Management history and we can't wait for what 2019 has in store.