Free WHITEPAPER: Everything You Need To Know To Hire The Best Commercial Landscape Contractor In Ohio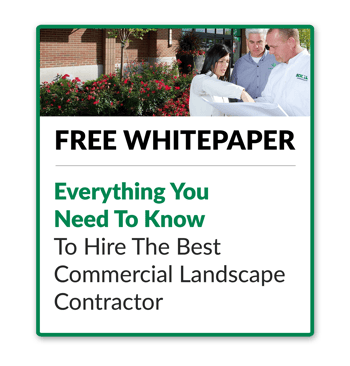 Today, the role of a commercial landscaper goes far beyond just cutting the grass, putting down a little fertilizer, or raking the leaves on your property.
It's time to expect more — a lot more. Your next landscape contractor should be a business partner who has a vested interest in the growth and success of your business.
Learn the right questions to ask and how to select the best landscape maintenance partner in Ohio in Schill's FREE whitepaper, Everything You Need to Know to Hire the Best Commercial Landscape Contractor.
Our FREE whitepaper will help you:
Establish a realistic budget and set expectations for your property management contract
Identify red flags to watch for in proposals
Develop a list of questions to ask while interviewing landscape maintenance providers in Ohio
Build a lasting relationship with your landscape maintenance partner
Ready to prepare for the crucial hiring process? Start with our FREE whitepaper.