Free Guide For Ohio Businesses: Corporate Sustainability & Your Bottom Line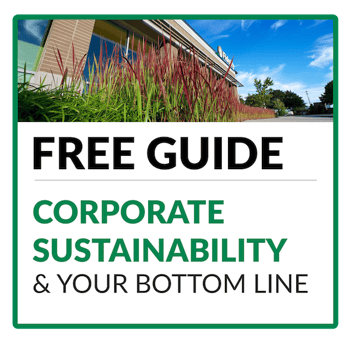 Savvy Ohio business owners understand that committing to corporate sustainability means far more than recycling and switching to LED lighting — and that it can positively affect the company's image and its bottom line.
To find out how you can make a difference and reap the rewards — financially, socially, and environmentally — read Schill Grounds Management's free guide, Corporate Sustainability and Your Bottom Line.
Our FREE guide will help you:
Define "corporate sustainability" — once and for all
Understand the Triple Bottom Line: People, Planet, and Profit
Clear up misconceptions about sustainability and its role in your business
Implement property management practices with sustainability in mind
Develop clear next steps for implementing sustainable practices — within your four walls and beyond them
Ready to learn more about sustainability and how it can impact your bottom line? Start with Schill's FREE guide.